Grasslands. Mountains. Beaches. Arctic tundra?
Is there one kind of landscape that gets inside of you, that thrills or calms you more deeply than any other? One environment that best helps you escape from the stresses of life and find the solace that only nature can provide?
I imagine that most of us do have that kind of place. The more curious question is why. Why that landscape instead of any other?
I was pondering all this on Father's Day as I walked a wooded trail in Croton Point Park. Thinking inevitably about my own father, Stanley Wallace, who introduced me to birding, who taught me to love nature and took me out exploring whenever he could.
Dad was a man who liked to have everything well organized, a lifelong New Yorker prone to wearing a dress shirt, tie, and sports jacket even on his days off. He moved, spoke, and wrote with precision and loved keeping careful lists of what he did.
All of which now makes wonder why, amid all the earth's beauty, his favorite places were wetlands. Specifically, Dad loved the biggest, muddiest, steamiest swamps and marshes he could find, along with all the scaly and slimy and slithery things that lived in them.
As I wrote here a few years ago, his favorite place on earth was Jamaica Bay Wildlife Refuge in Queens, which is filled with marshes and reed-fringed ponds. His favorite birds were herons, egrets, and ibises. He was a big fan of frogs and toads, and I always thought that if he could have planted weird swamp plants in our Brooklyn backyard (preferably carnivorous ones like Venus flytraps and sundews), he would have done so in an instant.
And it wasn't just Jamaica Bay that spoke to him. When we went to Florida on vacation, we'd always include the Everglades, Corkscrew Swamp, or another dank and sticky stretch of southern wetland as a destination. Others' memories of childhood vacations might be of theme parks or sandy beaches, but mine are of buzzing mosquitoes, muddy sneakers, and Roseate Spoonbills, Wood Storks, and the other bizarre birds that stalked the scummy ponds like miniature dinosaurs.
I loved those expeditions (my mom was less enthusiastic), but after all these years I have one regret about them. Even though I had countless chances to as we hiked and birded together, I never thought to ask Dad why he loved swamps and marshes so much. Why did he, such a fastidious man, feel such a deep connection to such spectacularly unfastidious places?
I have a theory about that. I'd like to believe that the very messiness of wetlands, the shagginess of his favorite birds, the sheer disorder of the scene, appealed to him. Dad was a physician and scientist whose career depended on his being exactingly precise—and is there anything less precise than a gulping frog, a mass of duckweed, or a croaking, flapping heron rising from the reeds? Maybe he craved an escape into disorganization after the rigors of his work.
I missed the chance to ask Dad and find out for sure. But as I walked the other day, I realized that I don't have to make the same mistake with others. Just ask! And, since I was alone on the trail, why not start by asking myself? So I did.
"Joe, what landscape speaks most deeply to you?"
"Hmmm…let's see. Let me think. No, wait! I know this one! Pick me!"
The answer is forests. I love forests. Any kind will do, but I'm especially drawn to dense, crowded woodlands, places where you can follow a twisting thread of a trail and never know what you'll come upon next. (When I'm fortunate enough to visit dense tropical forests, which teem with life, I feel like I've gone to heaven.)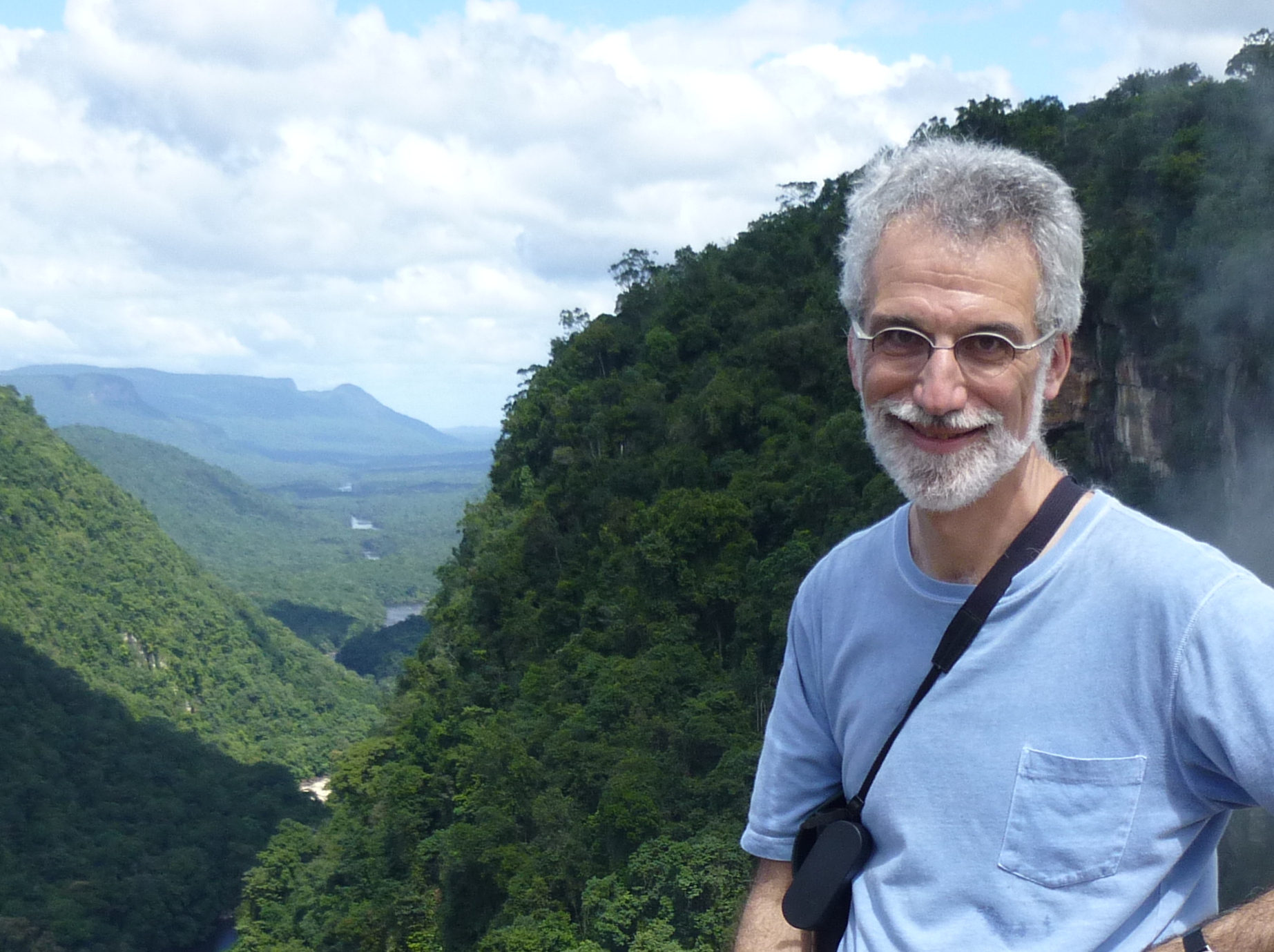 And my why? That's easy, too: Unlike more open natural environments—beaches, mountains, and most wetlands—forests are filled with both mystery and discovery, with things that are hidden but can, with luck, be found. (Oceans and dense swamps are also rife with mysteries, but from the beach or trail most marine creatures and such swamp-dwellers as rails and bitterns stay hidden, out of reach.)
But forests? With every step, every glimpse of movement and mysterious call, they're like treasure chests you're always about to open. And if you don't identify that call, see what was moving through the shadows? No problem. Take a few more steps and another mystery will be waiting for you.
And often enough the treasure chest does open, and you spot something special. Perhaps it's a gorgeous warbler perched in a beam of sunshine on a bare branch, a red eft salamander glowing like an orange jewel on the path, a fox dashing across the path just in front of you. The possibilities are nearly endless, and every walk in every season reveals new mysteries, new treasures.
On my forest walks, I'm also always aware that I might meet something that will make my heart pound, like a bear, a bobcat, or a big snake. (I feel like the chance of such an encounter around every bend in the trail makes an expedition even more invigorating.)
These are all reason enough to claim forests as "my" landscape. But there's something deeper at play, too. To me, exploring a patch of forest—even Croton Point Park's scrubby, well-traveled woods—recaptures a little of what it must have felt like to live in an earlier century, to walk the earth before every last inch of it had been mapped and tamed. In a way that other landscapes don't, forests allow me to feel like I've traveled back in time. It's a feeling I can never get enough of.
So…that's my inner landscape, and my why. Do you have one? If you do, I'd love to hear about it.
Copyright © 2023 by Joseph Wallace